HOME
Day Trips
Cultural Traditions

Extended Tours
Up close and personal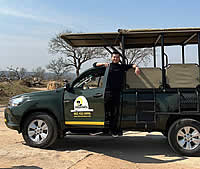 Transfers
Safe & Reliable

Contact us
For great deals
Popular acclaim from travellers, who have loved our comprehensive and cost effective tours, has motivated Mbombela Experience to offer tours and transfers that suits everyone's pocket.
Enjoy the tour or arrange that transfer or transport you want at an affordable price.
Make the Mbombela Experience with Mbombela Tours and Transport your first call and we'll make your travel arrangements hassle-free!.
If what we have to offer is not what you require, just tell us and Mbombela Experience will design a tour to fit your dreams and budget precisely.
SPECIAL OFFERS
Join us on day trips or overnight excursions to :
Kruger National Park
Kruger National Park is unique - a true reflection of the spirit of Africa. Home to the Big 5. KNP offers an exciting view of the true wildlife of Southern Africa, with the ever-present opportunity to see Lions, Elephants, Rhino, both the rare Black Rhino and White Rhino, Buffalo and Leopard ... READ MORE
Blyde River Canyon
South Africa may justifiably boast of this, their most dazzling, environmental jewel. Blyde River Canyon is the third deepest canyon in the world (after the Grand Canyon in the western U.S. and Namibia's Fish Eagle Canyon). Blyde ranks among THE most spectacular panoramic sights in South Africa. The Blyde Canyon Tour is one that should NOT be missed... READ MORE
Sudwala Caves
The oldest evidence of habitation in the Caves takes the form of a fine collection of stone age tools, ranging in date from Early Stone Age (from 2,5 million years ago) to Late Stone Age (up to a few thousand years BC).
These tools are on display at the Caves' entrance.
The University of Tshwane's Department of Archaeology is currently busy with excavations and research... READ MORE
Swaziland
Swaziland is one of the smallest countries in Africa. Despite its size, however, its climate is diverse, ranging from a cool and mountainous highveld to a hot and dry lowveld. The population is primarily ethnic Swazis whose language is siSwati. Swaziland is rich in colourful cultural traditions, friendly and harmonious people and some stunningly beautiful landscapes ... READ MORE
Kaapschehoop
Kaapsehoop, also known as Kaapsehoop or Kaapse Hoop is a unique town with a vibrant history. Populated by a number of slightly eccentric artists, the quaint shops in Kaapsehoop offer a variety of unusual art and art decor items, as well as eating houses , bed and breakfasts and striking landscape - called "The Devil's Office ( Duiwelskantoor). Herds of wild horses roam the rocky surface of the grasslands, where the Blue Swallows come each year to nest. This is an amazing area for walks and short hikes... READ MORE
Chimp Eden
Jane Goodall Institute South Africa Chimpanzee Sanctuary is home to chimps that have been misplaced from their natural habitats in Africa.
Chimp Eden was established in 2006 and is the first and only chimpanzee sanctuary in South Africa.
This JGI chimpanzee sanctuary brings the world of chimpanzees closer to humanity through education end eco-tourism... READ MORE
Kanyamazane Township Tour
Be a part of the vibrant township life for just a while.
Visit a Sangoma, a traditional doctor of South Africa, share with the people of a traditional dance group, visit a shebeen ... READ MORE
Transfers between Jo'burg, Kruger, Swaziland, Nelspruit
Mbombela Experience transfers are extremely flexible! Phone us and we'll pick you up and transfer you from point A to point B....READ MORE
Taxi Service
from Nelspruit Airport (KMIA) ,Hotels,Lodges,Bus Stations and Shopping Malls ...READ MORE
KRUGER NATIONAL PARK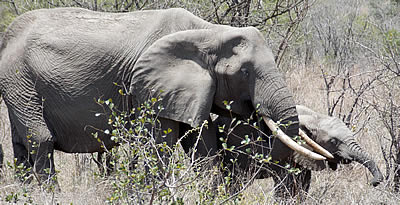 BLYDE RIVER CANYON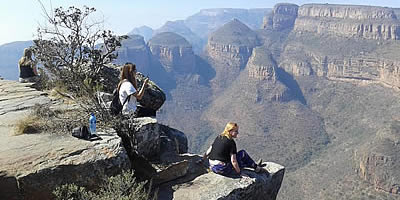 SUDWALA CAVES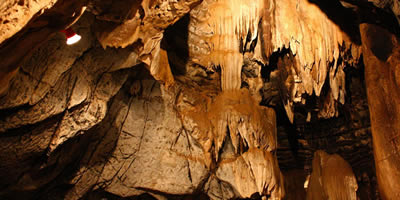 SWAZILAND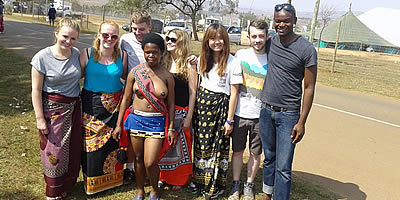 TRANSPORT